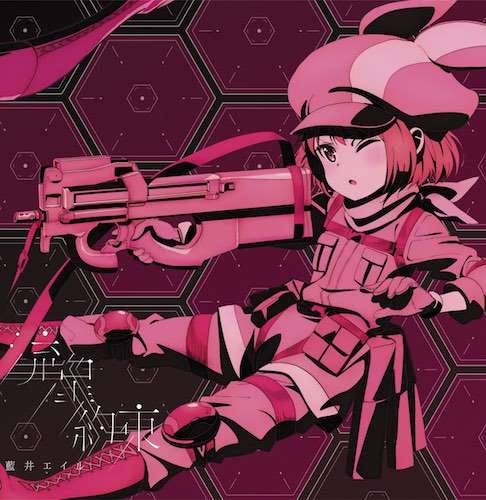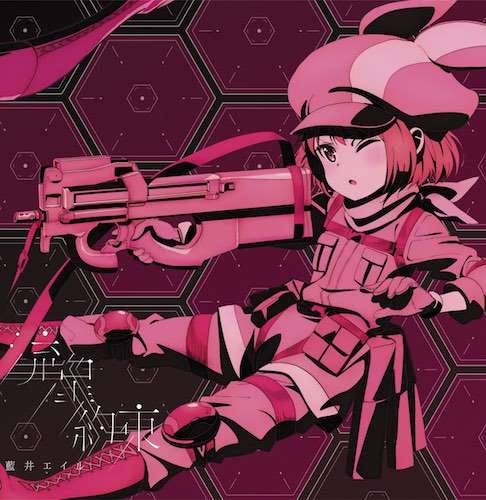 Ryuusei
by Eir Aoi
Sword Art Online Alternative: Gun Gale Online (opening song)
Released 13 Jun, 2018
℗ 2018 SONY MUSIC LABELS INC.
Song album
Ryuusei / Yakusoku
Transcribed by

Quuplet
Original song key(s)
A minor
---
Ryuusei
by Eir Aoi Sword Art Online Alternative: Gun Gale Online (opening song)
A minor
---
---
INTRO
| F - G - A - A |
| F - G - A - A |
VERSE 1
Amitsudatte daGreka to
kuAmrabete tsurakute
Ftarinai mono kaGzoetara
naAsus4mida ochiAta
Fkanashimi ga yoGrisotte
Amsenaka wo tsutsumikomu
Ftsumetasa ni koGkoro ga koAsus4goe - Asou
PRE-CHORUS 1
F itsu kara chanto Gwaraenakunatta?
Em kako ni modoru rAmisetto botan wa nai kara
F hazuse Safety Gunmei nante kowashiteAm!
CHORUS 1
itsuAmka ryuusei gGa yozora kaFkenuke
suGbe-Amte no yami wGo terasu Fhi made
yuGra- Amgu koto nakGu tsuyoku keG♭dimdakaku
ikiFte yukun datGte negatta
The Asus4darkest night A
INSTRUMENTAL 1
| F - G - A - A |
| F - G - A - A |
VERSE 2
Amme ni utsuru koGto dake shika
shiAmnjirarenai sonna jibun ni
Fikite yuku tsuGyosa nante naAsus4i to omotteAta
Fsabishisa wa kuGrushiku
Amyasashisa wa setsunaku
Fsoredemo kono Gbasho ga iAsus4toshi - Ai
PRE-CHORUS 2
F dekinai koto woG dareka no sei ni shite
Em nigete itan da sAmou kidzuita hi kara
F hikeru trigger Gtsuyosa wo nigitteAm
CHORUS 2
itsuAmka ryuusei Gga yoru wo koFwashite
seGka- Ami ga teraGsareteku Fhi made
I Gwill Amchase chase my sGtar
wazuka na G♭dimzankou wo
dakiFshimetai kaGra yozora miAsus4agetetaA
INSTRUMENTAL 2
| Am - Am - F - G |
| Am - Am - F - G |
CHORUS 3
kono Amme wa itsuGmo nani wo miFte kita?
taGto- Ame chiisanGa sekai da to Fshitemo
CHORUS 4
Fi - GtsuAmka ryuusei gGa yozora kaFkenuke
suGbe-Amte no yami wGo terasu Fhi made
yuGra- Amgu koto nakGu tsuyoku keG♭dimdakaku
ikiFte yukun datGte negatta
The Asus4darkest nightA
me Gwo Fsorasanai Gto kimeta
The (rest)darkest night
OUTRO
| Am - Am |
| F - G - A - A |
| F - G - A - A |
| F |
---
---
---