Where It All Started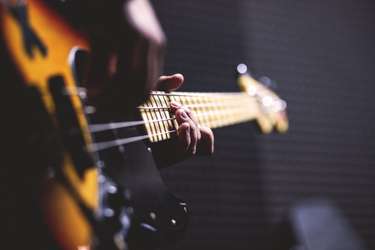 Qupplet found it difficult to get chords of anime songs online. He began transcribing songs and manually writing them down in his notes. This way, he could just refer back to the chords whenever he wanted to play the songs again.
As the list grew, he took the opportunity to first share his list with his friends. As Quuplet saw there was a demand for chords of niche songs, he decided to share his list with the internet through his first website, Yo! Bass Transcriber.
2017: Yo! Bass Transcriber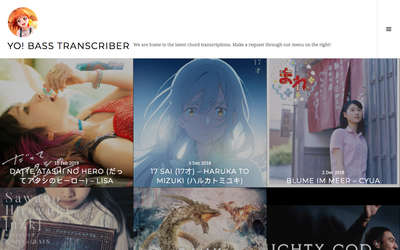 Yo! Bass Transcriber was Quuplet's first step into the world of sharing chord transcriptions with everyone. Yo! Bass Transcriber was launched on Feb 19, 2017.
With 46 songs transcribed in 2017 alone, Yo! Bass Transcriber increased its visitorship to 600% by the end of 2018. Quuplet saw the opportunity to take his venture to the next level.
2020: quuple.com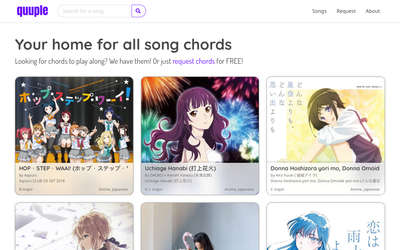 On 11th Jan, 2020, quuple.com was launched to replace Yo! Bass Transcriber. quuple.com takes the user experience to the next level by offering our unique smart scroll feature for musicians, with an intuitive design like no other.
Our goal is to provide the best user experience for budding musicians (and experienced musicians alike), while providing high-quality chord transcriptions for everyone.
Yes, we work tirelessly to ensure the quality of our chord transcriptions and sincerely hope that you will enjoy your time here at quuple.com.
And of course, if you would like to show your appreciation for our hard work, you can support/donate to us via Ko-fi.