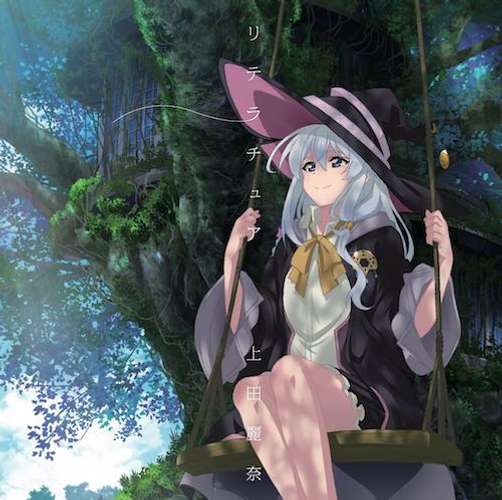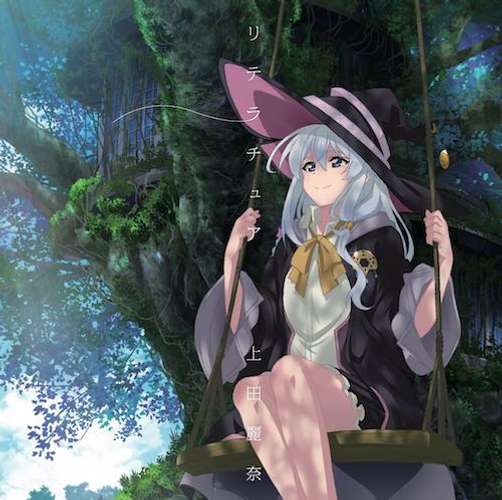 Literature (リテラチュア)
by Reina Ueda (上田麗奈)
Wandering Witch: The Journey of Elaina TV Anime (opening song)
Released 21 Oct, 2020
℗ 2020 LANTIS CO., LTD.
Song album
Majo no Tabitabi Intro Theme Song: Literature
Transcribed by

Hikari
Original song key(s)
E major
---
Literature (リテラチュア)
by Reina Ueda (上田麗奈) Wandering Witch: The Journey of Elaina TV Anime (opening song)
E major
---
---
INTRO
| A , B - C#m7 , E/G# - A - B |
VERSE 1
iErodorarete ikeba gensou ga
kaC#m7tachi aru mono ni naBsus4ru you ni
egaAite yukeru kanaBete yukerun da
E yasashiku fuita B/D#kaze ga
fuC#m7rui peeji mekuBsus4ru you ni
furiAkaeru kedo "uBun, ii no yo"
PRE-CHORUS 1
C#m7shiranaiG#m kotoAdarake noE B/D#
C#m7deai wG#makare noA hanaBshi
D nijimu inku wo A/C#sotto nazotBsus4ta
CHORUS 1
Adoko iku no? sukoBshi tooku made
C#m7oite kita mono B/D#wa yume Eni E/G#
Asuki dakara eraBbu
erabi nagara C#m7watashi ni nB/D#atte yuEku E/G#
"Amata aimashoBu, yakusoku dakaC#m7ra"
anata wa sou Ehohoenda
"F#mmata aimashoE/G#u" koyubi no majiAnai
dareka no kBsus4oe ga shite me ga sameEsus2ta
VERSE 2
E kitai sareteiB/D#ru koto
C#m7 mimuki sae sareBsus4nai koto
dochiAra ga ii no? "…uBun, dochira mo"
PRE-CHORUS 2
C#m7ureshi - G#mi shifuAan da shiE B/D#
C#m7watashi dG#matte hisAshi da Bshi
(rest) shujinkou ni naA/C#reteimasu Bsus4ka?
CHORUS 2
Aame ga furu hitoBtsu, hitotsu zutsu
C#m7daremo inai seB/D#kai mitaEi E/G#
Amangetsu mo minaBi furishinagara
C#m7asu wo mattB/D#ei - Eru E/G#
"Ashinjiru dake Bde kanaerareru C#m7wa"
hitori wa sou, Ese wo oshita
"F#mshinjiru dake E/G#de tasukerareru Awa"
hitori wa sou, Bsus4marude negau you (A)ni
BRIDGE
A yagate aoEi sora no ue F#mde
hoshi G#mwa waraAmu B
CHORUS 3
Ahon de mita you Bna yoru datta
C#m7ame wa yami hoho Ewo tsutau
Aasa ga kita wasuBrenaide ite ne
C#m7tabi no ri(rest)terachua
Adoko iku no? sukoBshi tooku made
C#m7oite kita mono B/D#wa yume Eni E/G#
Asuki dakara eraBbu
erabi nagara C#m7watashi ni nB/D#atte yuEku E/G#
"Amata aimashoBu, yakusoku dakaC#m7ra"
anata wa sou Ehohoenda
"F#mmata aimashoE/G#u" koyubi no majiAnai
dareka wo shiBsus4njitemo ii no ka(rest)na
| A - B - C#m7 - E |
| F#m - G#m - A - B |
| E - E |
---
---