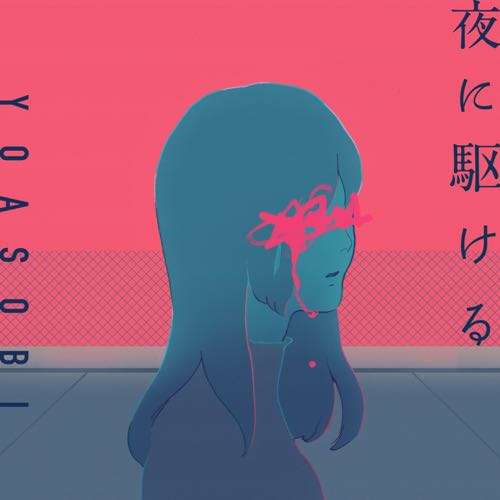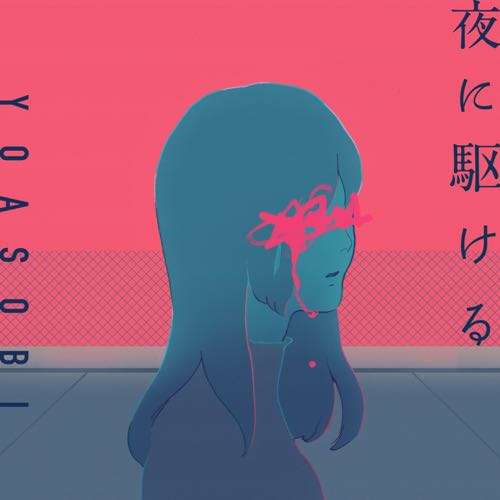 Into The Night (夜に駆ける English ver.)
by YOASOBI
Ayase / YOASOBI Official YouTube Channel
Released 01 Jul, 2021
℗ 2021 YOASOBI
Transcribed by

Quuplet
Original song key(s)
E♭ major, F major
Key(s):
E♭ major, F major
×
---
Into The Night (夜に駆ける English ver.)
by YOASOBI Ayase / YOASOBI Official YouTube Channel
E♭ major, F major
---
---
INTRO
Seize a A♭move, you're on B♭me
Falling, and Gmwe were dissolCmving
| A♭ - G7 - Cm - B♭ |
You and A♭me, skies aB♭bove and wide
It Gmbrings on the the truCme night on mA♭e G7 Cm
| A♭ , Gm - Cm , B♭ |
| A♭ , G7 - Cm , Cm , B♭m/D♭ , E♭ |
| A♭ , Gm - Cm , B♭ |
| A♭ , G7 - Cm |
VERSE 1
A♭All I could feeGml was a "gooCmdbye"
Those B♭only E♭words you A♭wrote
It's plenty Gmto understanCmd ya
The B♭sun is E♭going A♭down
The sky beB♭hind and viGmsions of you would Cmstand
OverA♭lapping with yoGmu and the fenCmce beyond
ReA♭member the nighGmt that we mCmet up
Broke B♭into me and A♭taken everyGmthing left in mCmy heart
So B♭m/D♭fragile E♭is that A♭air
It always B♭keeps on reGmvolving near and Cmwide
LoneliA♭ness envelopG7s deep in youCmr eyes
PRE-CHORUS 1
It's stuck in "A♭tick-and-tocking" B♭mode
Never refraining Gmshamble, block of Cmsound
Too many terrible A♭noises around
And the G7voice ringing in me gets Cmlouder
With B♭mtears abouE♭t to fall A♭
I need to B♭find me an aveBdimrage happy tiCmptoe
LocaA♭ting, never tough when I'm with G7you
CHORUS 1
Saw what got A♭seen hid beB♭neath
And louder Gmnights keep beaCmting
I'm goA♭ing to you
And G7giving brighter Cmshiny tomorB♭m/D♭rows
E♭What can "A♭night" for you B♭mean, infinite?
GmYou could run with Cmme
Place your A♭hand in mine
You gotta stay, hold G7up
Want to leave it beA♭hind, dark cruel B♭days,
In deep, you Gmmay have hid beCmfore
I'm emA♭bracing you unG7til more heat
DisCmsolve what is caught B♭m/D♭up
E♭Sun will A♭soon rise B♭up
Into a Bdimday you're no moCmre too afraid
A♭ Keep all of B♭me in you
INSTRUMENTAL 1
| A♭ , Gm - Cm , B♭ |
| A♭ , G7 - Cm , Cm , B♭m/D♭ , E♭ |
| A♭ , Gm - Cm , B♭ |
| A♭ , G7 - Cm |
VERSE 2
A♭Only perceGmiving through Cmyour eyes
I B♭see noE♭thing, I'll A♭soon hate you
Keep G7me out, I'm Cmcrying out
You're B♭m/D♭falling E♭into A♭deeper fasciB♭nation
BdimGiving away your Cmlove
That exA♭pression has G7got me crying ouCmt
PRE-CHORUS 2
She's gonna A♭try to me, she's gonna G7lie
Got to force a Cmbelief and trust to keep B♭on
Every time it A♭happens, heap of attacG7k, and now I'm back in
I Cmgot to cry, then who B♭m/D♭knows?
So E♭we gotta keA♭ep on
If you gotta keB♭ep on
Then we're gonna keBdimep on
One day, Cmwe will underA♭stand
I'm beB♭lieving in you
INSTRUMENTAL 2
| A♭ , Gm - Cm , B♭ |
| A♭ , G7 - Cm , Cm , B♭m/D♭ , E♭ |
| A♭ , Gm - Cm , E♭ |
| A♭ , G7 - Cm |
BRIDGE
"A♭No, wanna stop it, you Gmgot me tired of waCmlking"
As I B♭show my needs, I A♭reach to get back G7on
Still not fit Cmin
You free my B♭m/D♭hand, then E♭leave it
"A♭No, wanna stop it, You B♭got me tired of waGmlking"
Never Cmtold you the A♭truth
I'm feeling G7that insidCme
PRE-CHORUS 3
Back for another "A♭tick-and-tocking" B♭mode
Never refraining Gmshamble, block of Cmsound
Killing, oh, too many wA♭ords that I gathered aG7round
Won't let me go to Cmyour mind
"I B♭mwant it E♭to be A♭done" is what went ouB♭t
It found a way to finaGmlly leak out of mCme
And for A♭once, I could make you let out a G7smile
CHORUS 2
Saw what got Gseen hid beAneath
And louder Fmnights are keeping me Bmdown
My new Gimages of F7you, now, appeBmar heavenly Anow
What can "Gnight" for you Amean
When fallen Fmseas of tears are Cmgone
They disGsolve into the peace inside of F7you A♭ A
CHORUS 3
Calling to B♭life, hit beCneath
Crying days Amin the eterDmnal
Give me B♭what I saw in A7you
Oh, what an Dmend to stop alCm/E♭l
FSeize a B♭move, you're on Cme
Falling and A7we were dissolDmving
See me B♭to it
Fog is leaving, bright air A7move
CHORUS 4
Want to leave it beB♭hind,
Tucked all Cdays away, forAmget, and hid beDmneath
Hand in B♭hand, extend to A7me,
That let me Dmknow beyond falCm/E♭ls
FThrough the B♭seas of beCyond,
So loud and C#dimblows you afloaDmt in the sky
B♭ New wind mCoving into youF
OUTRO
Tonight, don't eB♭ver lose sight of Cme and let gFo
You and F7/E♭me are running B♭through the night in Cdark
I'll (rest)take you
| B♭ , C - Am , Dm |
| B♭ , A7 - Dm , Dm , Cm/E♭ , F |
| B♭ , C - C#dim , Dm |
| B♭ , A7 - Cm |
---
---